Show your love for nonprofits with the "Your favorite nonprofit needs you!" sticker!
Whenever I speak at an event or chamber breakfast, I remind those listening that their favorite nonprofit needs them.
This is also the topic of my most-read blog post.
While thinking about a way to continue to share that message while at the same time being able to spread the word about Altrui, I looked no further than my laptop and my water bottle.
Hence the idea of a sticker!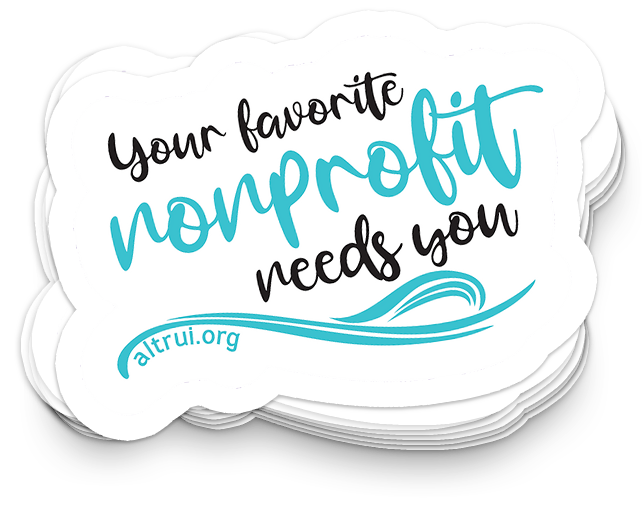 While working with my printer/designer, I kept sharing thoughts and designs with those close to me and those in nonprofit fundraising. After a few ideas around design, I landed on what you see here.
I shared the final product with those same people and the feedback was overwhelming. Not just "I love this", but that plus why they loved it. The type of feedback you really want, feedback that one has taken time to consider.
I hope you like it too! I have a few more to gift, and if you'd like several you can order them right on this page.
Feedback is more than welcome. My goal is to continually remind people to remember their favorite nonprofit, and that their favorite nonprofit still needs them.
—
If you'd like to read one of our fundraising posts, check out this one, titled "People are still donating": https://altrui.org/fundraising-tip-people-are-still-donating/
Share this post:
Dan's Tips